Cairo airport limousine rental
Airport limousine service cairo-01014555680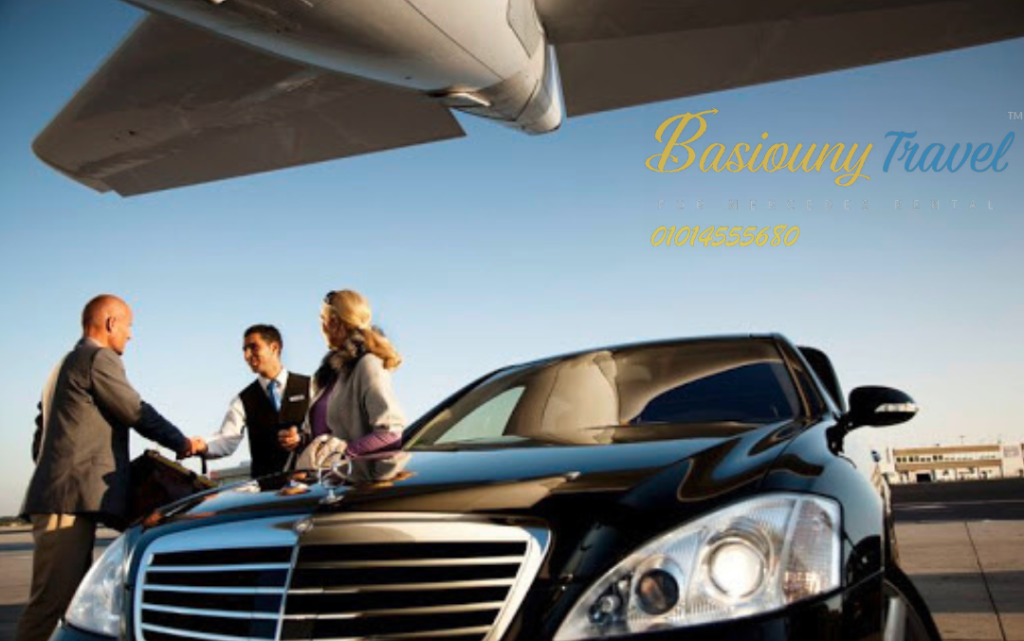 cairo International Airport Limousine
Given the importance of Cairo Airport, we are pleased to provide you with the best Cairo Airport limousine services from the beginning. As we are pleased to serve all governorates of Egypt. This sets us apart from other limousine services. We are pleased to offer you Cairo International Airport limousine service. Cairo International Airport is one of the busiest airports in Egypt. We receive most of the flights and passengers every day. Since we rely on an existing fleet of vehicles and skilled driver staff
The company provides Cairo Airport limousine services to all governorates of Egypt in order to provide comfortable and convenient transportation to and from the airport. This is because Cairo Airport serves many Egyptian governorates from north to south.
You can book a car from the international airport to Hurghada, and from Cairo International Airport to Sharm El-Sheikh.
And from Cairo International Airport to Sharm El-Sheikh, Cairo International Airport to Alexandria. The northern coast of Cairo, and Cairo-Alexandria Airport. As well as from Cairo International Airport. Airport for all governorates of the Republic
If you travel frequently, it is inevitable to visit Cairo International Airport. Fortunately, our company offers airport limousine services that will give you comfort and luxury on the airport road without any hassle or effort.
Basuoni travel Company also offers you a number of benefits associated with airport limousine services.
01014555680 Therefore, Basuoni travel company guarantees you that when booking a limousine for the airport.
You will have an unforgettable, comfortable and hassle-free airport experience. Because we offer you every comfort and convenience along the way, we wait until you are ready to finish the airport check-in process in Cairo
cairo airport shuttle service-mercedes car rental
.basuoni travel is distinguished by providing a variety of limousine services to meet the needs of all customers
We always work to make all services as simple and straightforward as possible, and also easier to book.
Therefore. We provide car rental services, airport services, bus rental, tourist trips, customer travel services, VIP services, governorate services, sheikhs, princes services, and ministers services
Besides providing a chauffeur. Egypt Limousine also ensures that the chauffeur is of excellent moral character and has a comprehensive knowledge of all roads and their traffic.
With Start Limousine, you can rent a minibus for any trip with ease, comfort and ease of payment
Rent a Kia Carnival. To all our valued customers, we are constantly working to provide the best services at competitive prices.
On the other hand. basuoni travel Company is keen to follow the guidelines of the World Health Ministry. Regarding sterilization and to take all necessary precautions.
The largest and most luxurious rental car is the Kia Carnival Limousine start. Rent a Kia Carnival. In addition, basuoni travel Company offers a fully disinfected car connected to the World Health Ministr luxurious rental car
.On the other hand, we have multiple payment .options and are available 24/7 for reservation
We offer you Mercedes model 2020 and 2022 Mercedes e200 rentals at the best car rental prices in Egypt.
The Mercedes E200 features an elegant interior and exterior design with power windows. And you can find luxury in all its forms at the start of a limousine.
Rent a Mercedes E200 and enjoy the highest security system. They are equipped with non-slip grips for the ability to drive in the rain or on slippery surfaces.
cairo airport taxi service
Mercedes s400 yachts latest models for rent in Egypt Mercedes s450 s400 latest models for rent in Cairo for trips, businessmen services, limousines, parties, events and VIP services at the airport.
That is why we have the latest and most luxurious limousines and recreational vehicles at the best prices and discounts in Egypt. Available in a wide range of colors.
The Mercedes S400 yacht for rent in Egypt is considered one of the most luxurious cars for rent in Cairo.
As it contains more luxuries that distinguish it from other cars. Rent a Mercedes S400 yacht for luxury car rental in Egypt with basuoni travel Company
01014555680 .Call now and book your Mercedes s450 – s400 at the lowest car rental prices in Egypt.
All Mercedes s400 – s450 – s560 – s500 – s600 – e200 luxury cars are also available to rent. – e250 – e300 offers the best cars at the cheapest car rental rates. 01014555680
Rent a Mercedes-Benz S400 from basuoni travel in Cairo and enjoy exclusive offers on all Mercedes cars
. We offer you in all its grades to rent the S400 with an elegant look. The S400 gives you safety on the road as it has headlights that work perfectly in foggy roads and a device to control the level of its lighting.
Hurry up and book a Mercedes S400 2020 rental contract at the best rental prices in Egypt, discounts and offers on all cars with driver for the summer months
Cairo airport limousine rental
Airport limousine service cairo, airport limousine service carrollton ,cairo airport limousine service, cairo international airport
limousine service cairo airport, limousine service egypt cairo, airport limousine number aero, airport limousine service cairo
airport taxi service egypt, airport limousine service, limousine service to airport, limousine service alexandria egypt,
airport limousine services limited ,airport and limousine service, airport limousine services ltd cairo ,airport shuttle service
limousine service egypt, limousine service cairo,airport aeroport taxi and limousine ,service taxi from cairo airport ,
airport limo car service ,transportation from cairo airport ,taxi from cairo airport to hotel, aeroport taxi and limo service
?limousine company in cairo ,limo service from airport, limos to the airport ,cairo airport limousine hotline, is there uber in cairo
can i take uber from cairo airport ?cairo airport shuttle ,bus price list cairo egypt, airport transportation ,cairo airport shuttle
taxi fare in cairo, cairo airport taxi price, taxi fares in cairo ,cairo airport car rental ,cairo limousine service airport ,cairo airport restaurants,
Airport limousine service cairo,cairo airport limousine service,cairo international airport limousine service,cairo airport limousine service egypt
cairo airport limousine number,aero airport limousine service,cairo airport taxi service,Egypt airport limousine service,limousine service to airport
limousine service alexandria egypt,airport limousine services limited,airport and limousine service,airport limousine services ltd
cairo airport shuttle service
Contact Us:01014555680
7 Mohamed Hassan El Gamal St. Abbas El Akkad Nasr City
working hours
Saturday:10:00 am – 10:00 pm
Sunday:10:00 am – 10:00 pm
Monday:10:00 am – 10:00 pm
Tuesday: 10:00 am – 10:00 pm
Wednesday: 10:00 am–10:00 pm
Thursday: 10:00 am – 10:00 pm
Friday:10:00 am – 10:00 pm